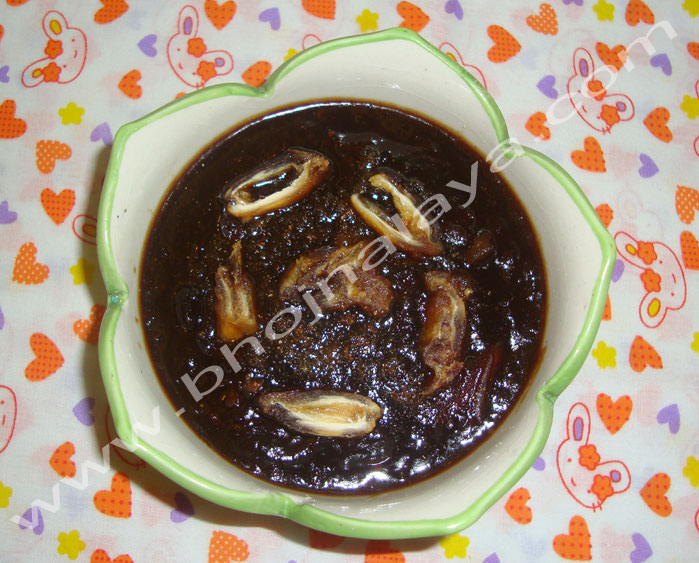 Yields:

3 Servings
Difficulty:

Medium
Prep Time:

15 Mins
Cook Time:

25 Mins
Total Time:

40 Mins
Soak the tamarind in 2 cups of water and cook for 2-3 minutes on medium heat

Take out the pulp by straining through a sieve.

Take a pan to add tamarind pulp, jaggery, ginger cook for 1/2 hour on medium heat then add salt, cumin powder cook for 5 minutes, now add cashew nuts, raisins & cook for 5 minutes .

keep for cooling then store in a refrigerator.
Notes
Calories, Fats, Carbohydrates