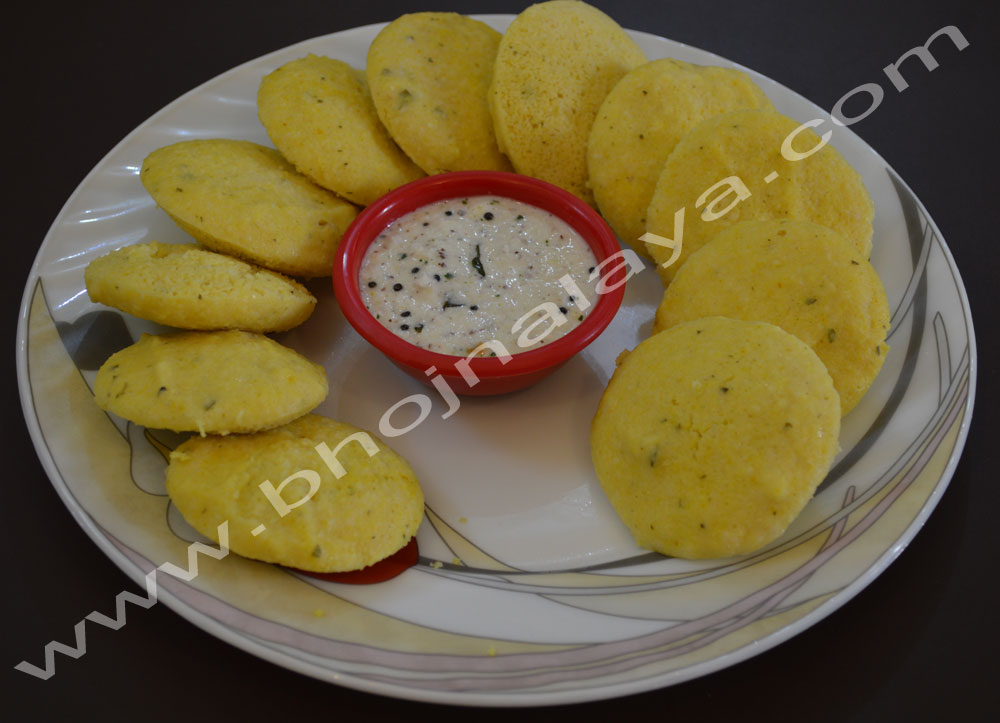 Yields:

3 Servings
Difficulty:

Medium
Prep Time:

1 Hr
Cook Time:

20 Mins
Total Time:

1 Hr 20 Mins
The first drain both the dals properly and mix them in a bowl then add Ginger & Green Chillies in the same bowl.

Add little water to the dal to make the paste smooth Now put the mixture into the mixer jar and make it like batter.

Now transfer the batter into a bowl and add turmeric powder & salt. Mix it properly. Cover the bowl & keep it aside for fermentation for around 5 hours.

Take a steamer (Cooker, Idli Cooker, etc.) and heat sufficient water in that steamer. Now grease the idli mold with oil gently.

Pour the batter in the greased idli mold. Close the lid of the steamer and steam it for 10 to 15 minutes.

To check whether the idli is cooked, open the lid of the steamer and insert the toothpick/knife. If the toothpick/knife comes out clean then your idli is ready.

Take out the mold from the steamer, keep it outside for some time to get it cooled. Now demould the idlis with knife/spoon Repeat the same process until you have batter remains.

Now serve the idlis with your favorite chutney/sauce.