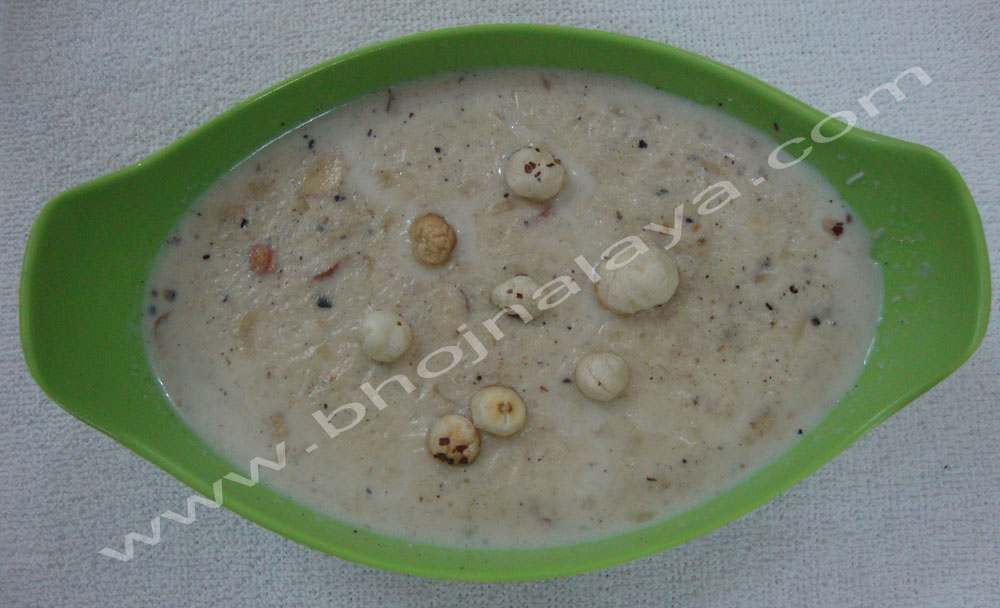 Yields:

3 Servings
Difficulty:

Medium
Prep Time:

15 Mins
Cook Time:

15 Mins
Total Time:

30 Mins
Heat ghee in a frying pan and add makhana to it then fry it at low flame.

keep stirring continuously for 3-4 minutes, until it gets crispy or color changes to light brown then crushed the makhanas.

Boil milk waits till it gets reduced to half then add makhanas cardamom powder, almonds cashew nuts, raisins sugar.

Stir it well till the sugar gets dissolved and cook it for 5 minutes then remove it from the heat.

Makhana kheer is ready to serve, serve it hot or cold.
Notes
Calories, Calcium, Vitamins, Carbohydrates