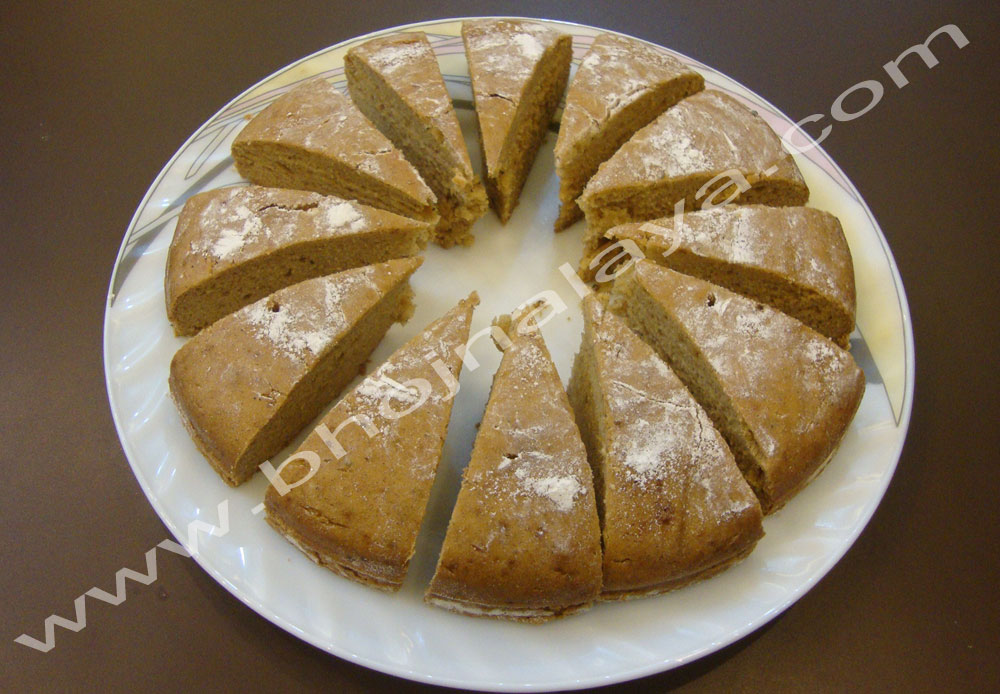 Yields:

3 Servings
Difficulty:

Medium
Prep Time:

15 Mins
Cook Time:

45 Mins
Total Time:

1 Hr
Preheat the oven to 180 0c. Sieve the flour, baking powder, cinnamon powder & sodium bicarbonate into a bowl.

Add sugar, mashed banana & butter into another bowl beat till sugar get dissolved properly. Grease a cake tin sprinkle some flour & keep aside.

Add the flour mixture to the sugar mixture & mix properly. Pour the batter into greased cake tin.

Baked the cake in preheated oven at1800c for 30 minutes.

It ready when a knife or fork inserted in the center of the cake comes out clean. Remove the cake from the tin. Cut into slices and serve it hot.