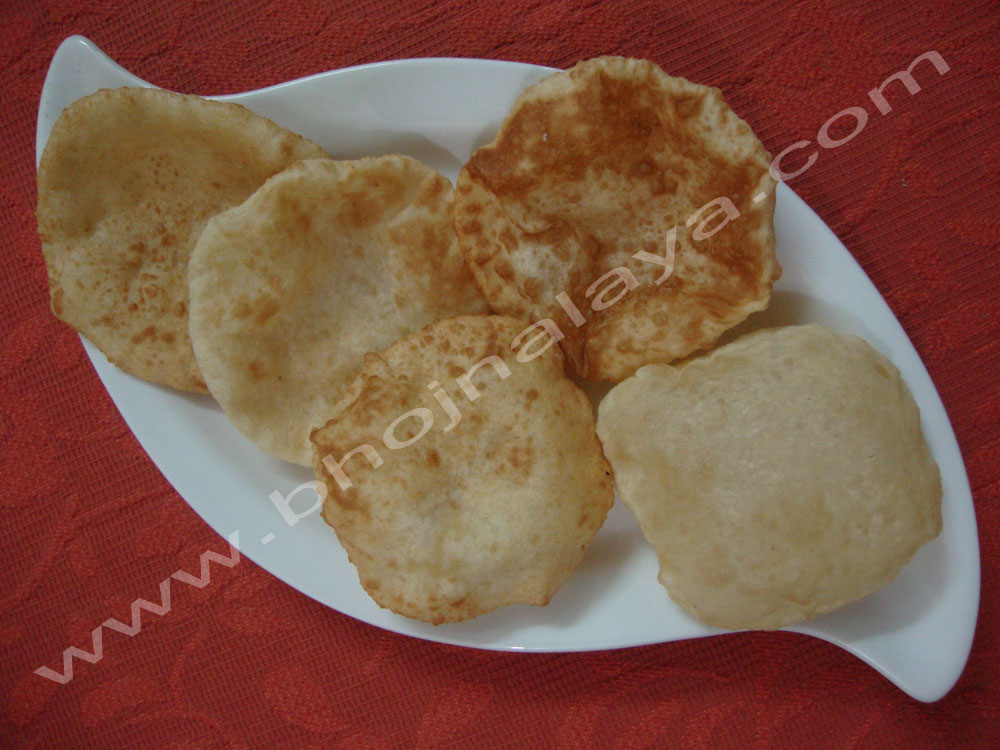 Yields:

4 Servings
Difficulty:

Easy
Prep Time:

1 Hr
Cook Time:

20 Mins
Total Time:

1 Hr 20 Mins
Take flour, baking powder, soda bicarbonate, salt mix gently. Sieve it.

Mix curd & sugar & add this to flour. add sufficient water to make a soft dough.

Add 2 table spoon of oil into the dough. Cover the dough with a wet cloth.

Keep it aside for 1 hours in a warm place.Divide the into equal portions.

Roll each ball into oblong shape. Heat sufficient oil in a kadai.

Deep fry the bhaturas on high heat till light brown on both sides. Take out the bhaturas one by one.

Serve it with chole.