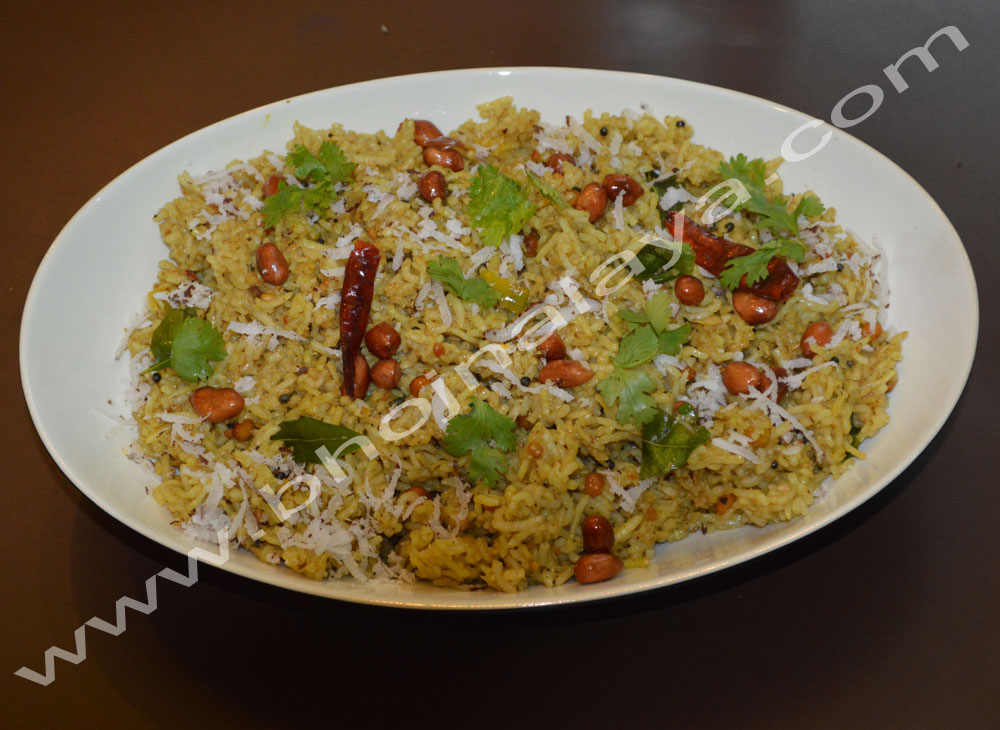 Quick Look
Main Ingredients

Tamarind & Rice.

Cuisine

Course

Level Of Cooking

Medium
Nutrition Facts
Fats

Vitamins A

C & E

Iron

Calcium

Dietary fibre.
Tamarind Rice
Prepairation Time:
Cooking Time: 30 to 40 Minutes
Servings: 4
Category: Veg
Ingredients:
Cooked Rice

2 Cups

Tamarind Pulp

1/2 Cup

Oil

2 Table Spoon

Curry Leaves

5-6 Leaves

Mustard Seeds

1 Tea Spoon

Dry Red Chillies

4 Broken

Roasted Peanuts

1/4 Cup

Fresh Coconut (Grated)

3 Table Spoon

White Sesame Seeds (Til) Roasted

1 Tea Spoon (Optional)

Chana Dal (Split Bengal Gram)

1 Table Spoon

Dhuli Urad Dal (Skinless Split Black Gram)

1 Table Spoon

Turmeric Powder

1/4 Tea Spoon

Salt

To Taste
Method:
Heat 2 table spoon of oil in a deep pan.
Add dried red chillies,mustard seeds chana dal, dhuli urad dal.
Saute for 3-4 minutes dal color changes to golden.
Now add curry leaves,turmeric powder,white sesame seeds, roasted peanuts & grated coconut.
Fry it for half minutes now add tamarind pulp & salt.
Cook it for 3-5 minutes.
Now add cooked rice to the pan, mix it evenly.
Cook it for 2-3 minutes
Remove the pan from heat.
Serve it
Purnima Karn Singh
Purnima Singh has done her double M.A from a reputed institute and has been a very good cook. Her dishes has been appreciated by everyone who had a chance to have one. One day she had a thought to share her skills to the world and help people to get the delicious dishes cooked of them selves. She has tried to write the steps in very easy way to be followed by any inexperienced person as well.